---
PETE'S BLUES JAM FOR GUITAR ONLY!!!
Pete's Blues Jam
PBJ
TIME:
Saturdays: 10:30-1pm
Starts: September
PLACE:
my studio is at 801 Bancroft, Berkeley
 The PBJ is an extended class/jam — 2.5 hours — where I will teach various techniques and blues structures, which we will apply in a jam-type setting. We will cover rhythm playing: chords, swing and accents; lead playing: scales, phrasing, partial chords. We have a lot of fun. It's a structured outline but with plenty of time for folks to comment and discuss ideas, and get feedback from each other and myself. If you are looking to expand your blues guitar playing and want to have some fun feel free to contact me.
PRICE:
$200
Let me know if this sounds good to you, if you would like to sign up, or if you any questions about any of this.
~ space is limited to six guitarists~
e-mail: buzzyfrets@yahoo.com
(510)708-8874
---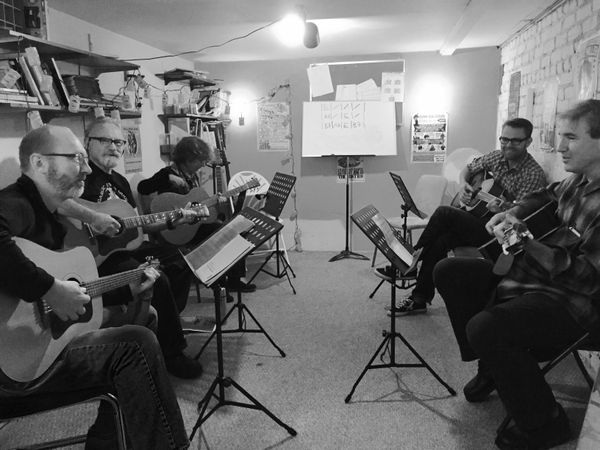 Mississippi John Hurt and Skip James