Pete Madsen - Musician Bio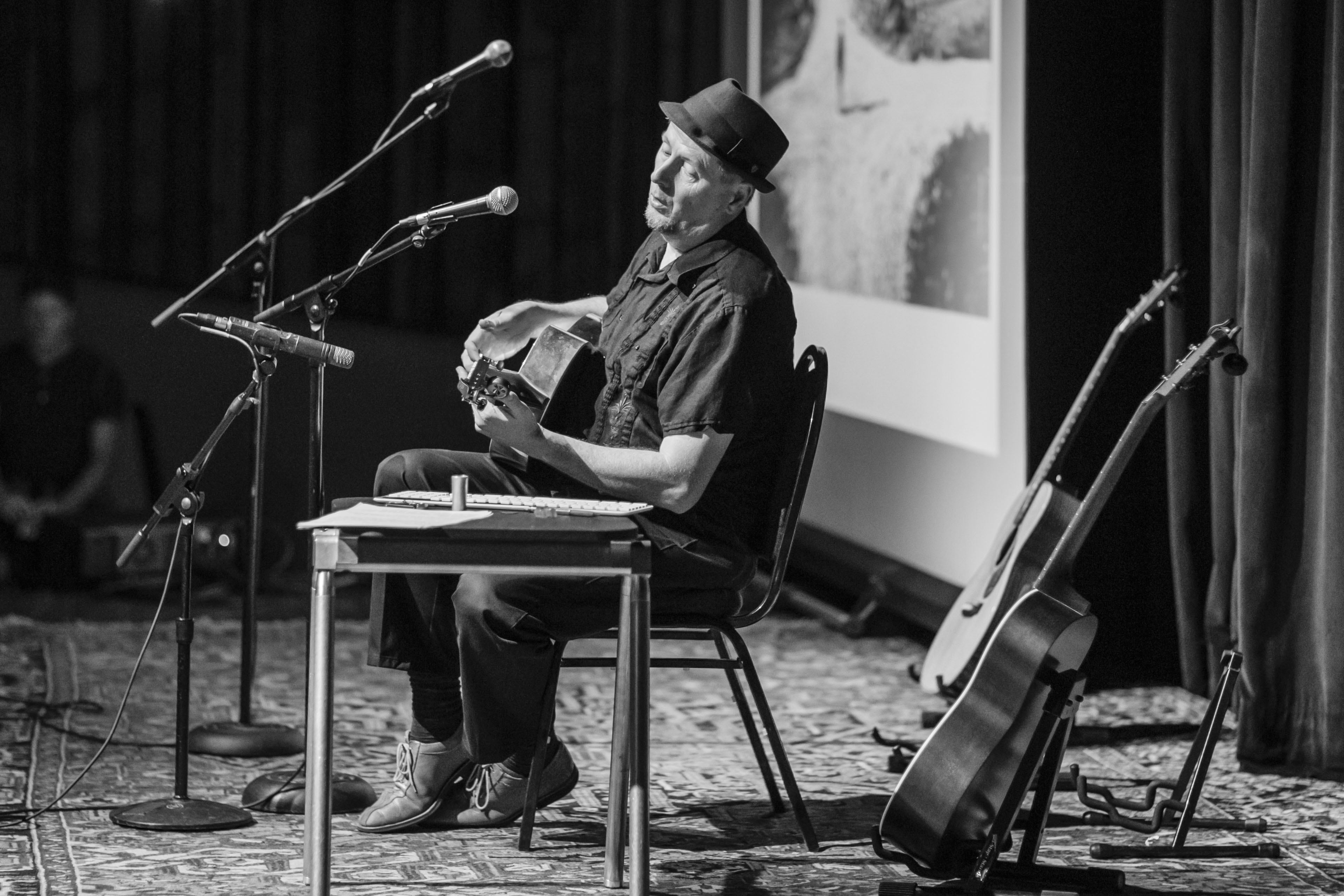 Pete Madsen is an acoustic blues, ragtime and slide guitarist from the San Francisco Bay Area who blends Kottke-esque virtuosity with thoughtful writing skills to produce wonderful guitar excursions. He has shared the stage with Kelly Joe Phelps, Alex DeGrassi, Peppino D'Agostino and many other incredible acoustic musicians. He performs mainly in the Bay Area and has played at the Freight & Salvage, Jupiter, Pt. Reyes Station House, and has taught and performed at the Healdsburg Guitar Festival. His performances include songs from the greats—Robert Johnson, Big Bill Broonzy, Blind Blake, John Fahey—as well as many original songs inspired by traditional blues and modern fingerstyle guitar. 
Pete Madsen • Guitar teacher
In addition to performing, Pete is a well-respected guitar teacher and writes regularly for Acoustic Guitar Magazine. He has been teaching for over twenty years. He has written seven books of guitar instruction, including A Guide to Acoustic Blues Guitar, A Guide to Bottleneck Slide Guitar, Improvisation and Variations for Fingerstyle Blues Guitar, and The CAGED System for Guitar.
Pete Madsen - Video Demo Reel
https://www.youtube.com/watch?v=AlPkI70pSDw&list=PLrJbKlFXVo_Dba526oEuSilfyKBo1FjeD